Aquatic Therapy Products Enrich Your Pool Fitness Experience
The use of pools extends beyond mere relaxation and leisure. They are actually great means for fitness, physical therapy, and rehabilitation. This is officially known as aquatic therapy, and it refers to different water-based treatments and exercises that can help in improving upon a person's quality of life, particularly when it comes to soothing bodily pain, treating neurological disorders, or postoperative recovery. The exercises involved in such therapeutic practices are varied, but more often than not, they implement aquatic therapy toys that target specific areas of the body and help narrow down the focus of the exercises. Studies in aquatic therapy have allowed for different equipment to be developed, and Sprint Aquatics is one of the leading distributors of such specialized items.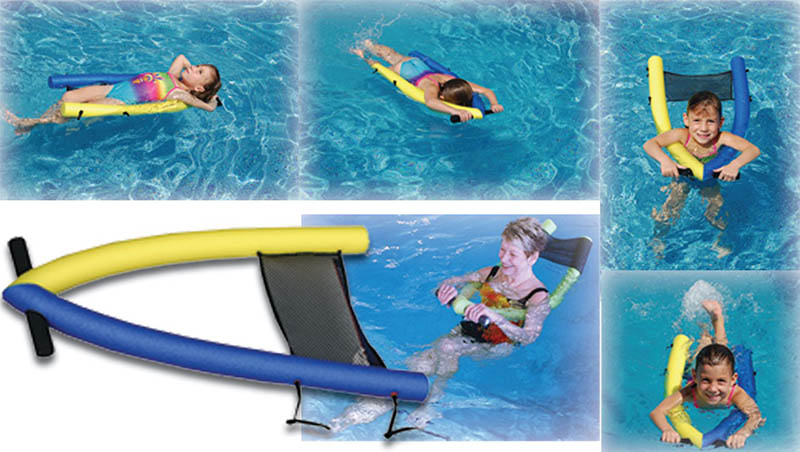 Water Walking Assistant
Sprint Aquatics' patented Water Walking Assistant is a state of the art flotation device that comfortably provides balance and support, allowing for the user to keep the upper body up as they exercise their legs. With different sizes available, the Sprint Aquatics Water Walking Assistant is an ideal tool when it comes to helping the subject target their leg muscles in their aquatic therapy exercises. The clever design and the comfortable foam padding provides ease of buoyancy and movement for the user, stabilizing the body in a way that allows the person to properly focus on the fitness aspect of the therapy.
Water Resistance Paddles
The best way to exercise the arms and upper body during aquatic therapy sessions is by increasing the water resistance in the hands by means of paddles. These calls for more effort on the part of the arms to tread the water and move across the pool. Sprint Aquatics' water resistance paddles are designed for you to isolate specific muscle groups. Like any paddle, these offer resistance and require more of you to push through with them. Now, if you are looking for more precise resistance, the adjustable fitness paddles provide an adjustable dial that allows you to determine just how much water flows through the slits on the paddles as you hold them, giving you more control of your workout or rehabilitation session.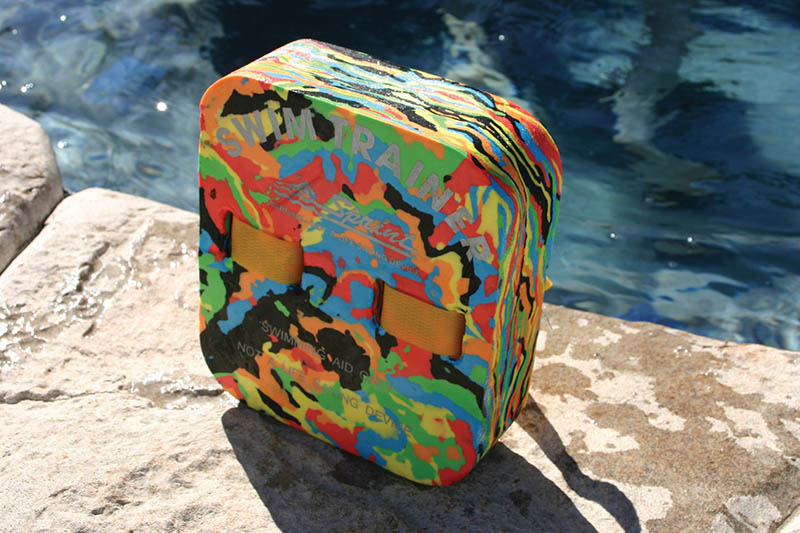 Water Hand Bells
The name here might seem a little misleading, for even if these do look like weights, they actually don't weigh very much. After all, these consist of pieces of foam placed at opposite ends of a plastic tube. Where does the exercise aspect come in? Well, you use these aquatic therapy products to increase resistance as you exercise in the pool. The water makes pushing these bells through it fairly more difficult by means of increasing resistance to your movements. These therefore allow for you to target your upper body with the resistance of your liking (for the bells actually come in three different levels: minimum, medium and maximum). These water bells are sure to enrich your aquatic sessions.
Sprint Aquatic Therapy Products
Swimming and general water fitness activities are some of the best ways to target body pain and recovery treatments in a way that is both fun and productive. Our aquatic therapy products are specifically designed to provide a more comfortable and fulfilling water experience for you as you exercise and strengthen your body. If you have any pricing or stock inquiries, we will gladly help you out! Call us now at (800) 235-2156 or email us at info@sprintaquatics.com and we'll address all of your concerns. To view our entire product line please visit our website at www.sprintaquatics.com