Kickboard to Improve your Swimming Skills
Improving your leg kick and arm stroke can do wonders for increasing your swimming skills. If you wish to improve your breaststroke, you can improve your technique through the help of a kickboard.
Leg Kick with a Kickboard
Mastering the leg kick is one of the important steps to improving your breaststroke. Here, you may use a board. Put your arms over it. Then, carry out a breaststroke leg kick. Do it as fast as you can. Make sure that your knees are close together while performing it. Do this exercise for 10 seconds. Kick as fast as you can. After 10 seconds, follow it up with 30 seconds of slow leg kicking.
Control your feet position and your knees as you pull them to your shins at a 90-degree angle. Push downward and backward. Do not allow your heels to come out of the water.
Your forward drive is vital for your swimming, especially for the breaststroke. However, specialists are saying that a powerful arm stroke is more vital.
To improve this skill, swim breaststroke with your arms. Use a board or powerful pros. Make sure that you are kicking fast with narrow actions. Pull back and recover your arms.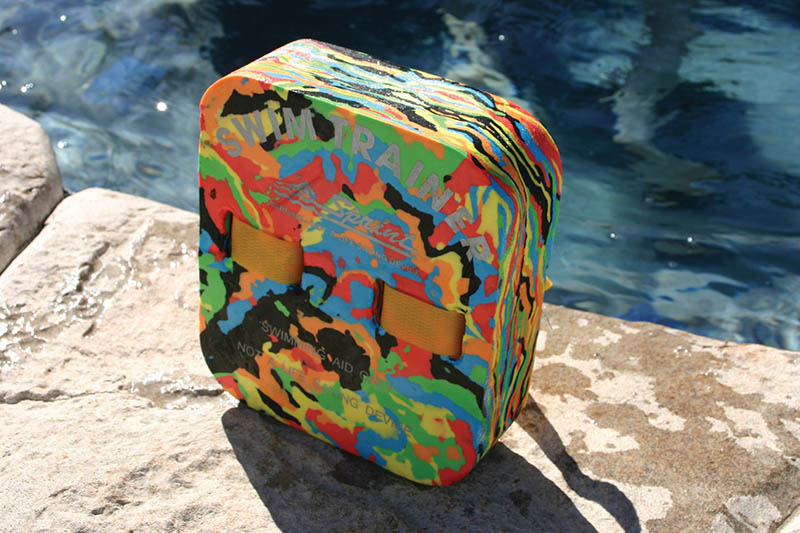 Leg Strengthening Exercise
There is no doubt that swimming requires stronger legs. With a board, you can strengthen your legs. Even if you are not into swimming, pool workouts can eliminate fat while you shape your muscles in the legs. Focus your attention on sculpting your stems.
Competitive swimmers still use a board to advance their skills. They also utilize it to build their kicking abilities.
On the other hand, some people consider it as a device that can worsen shoulder muscles. The reason for this is that it pulls the body up to the surface of the water. If you think that it is making your shoulder sore, you may use a smaller board with fewer flotation devices.
Resistance
This is vital in any sport, not just in swimming. With the use of these boards, you can create resistance as you swim. You just hold the submerged kickboard to the side with a hand on every end. Push it through the water to the center of your body. Complete various reps on each side to strengthen arm muscles.
When you do hold the board, make sure that you do it correctly. Holding the board at the near edge is not useful. This could be destructive in developing your stroke technique.
As you use this equipment, make sure that you place your hands lightly on the surface of the board. You must maintain light pressure. It must be light enough to control the board using your fingertips. This technique will assist you in keeping your hands relaxed while your arms are extended.
There are cases where a board is not needed when practicing. Nevertheless, it is great equipment to boost your swimming skills.
To purchase an affordable kickboard for yourself or business, make sure to give us a call for special pricing: (800) 235-2156.