The Use of a Swimming Kickboard
A swimming kickboard lets you target your lower body while working out. You can work on your leg strength while improving your kick technique. The good thing is that this does not cost a lot of money. You can order online through Sprint Aquatics.
Swimming Kickboard to Get More from Your Workout
Swimming is an ideal exercise for anyone. It is a low impact exercise that presents less muscle strain, so less risk of injury. It is also a great form of rehab.
Although you may think of kickboards as a swimming device for the young, they are actually perfect for swimmers and aquatic exercisers who wish to keep fit. Swimming is a type of sport that involves a lot of elements that a swimmer must focus on.
With a kickboard, you can add resistance to your exercise. You may consider the use of water belts and hand weights. But you may not need them for a great workout. Just take the kickboard with you while in the pool.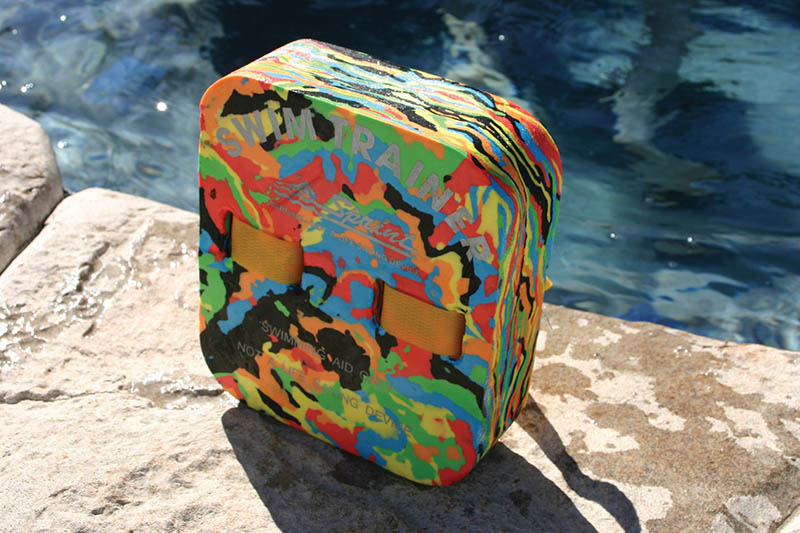 Helping Beginners
Kickboards are versatile and they help beginners in learning how to swim. They can also assist competitive swimmers to refine their kick. With kickboards, you, as an athlete, can rehab your injuries because your joints will rest while your muscles are working.
For your kickboard exercise, you may perform a version of a pushup. In this type of exercise, you will be working with the same muscle groups as you would when you are in a regular pushup.
You can also carry out resistance arm exercises with a kickboard.
Confidence
If you are a fledgling swimmer, you can use this equipment as a flotation device to give you buoyancy. It also isolates desired movements like the flutter kick. The great thing about it is that beginners will keep their heads above water while they are holding onto the swimming kickboard. Thus, their instructors can communicate with them while they are swimming.
On the other hand, if you are a reluctant swimmer, you can boost your confidence with a kickboard as it keeps you afloat while your exercise or doing laps.
Focus on Your Legs
With a kickboard, you can swim while focusing on your legs, hips and stomach muscles. As you grip it in front of you, you are taking your arms out and place the burden on the legs. Most athletes would choose it as part of their leg-strengthening workouts. They can exercise more efficiently with excellent results.
Where to Buy Kickboard
There are various online shops out there that sell kickboards. But here at Sprint Aquatics, we offer special pricing for kickboard and other water equipment. We sell kickboards for both adults and children./p>
If you own a business, you can ask for some special rates from us. All of our kickboards here are designed for any swimming conditions. They are a great training aid and they offer exceptional grip./p>
We offer a bright-colored swimming kickboard that can be easily recognized at the poolside. All of our kickboards are made from durable foam, so they can last in the water. For injuries about bulk orders, please call (800) 235-2156.