Wear an Ear Band When You Get Back into Swimming after a Long Break
Perhaps you have taken a break from swimming because of the swimmer's ear. No matter the reason, you must be grateful you can go back to swimming. But, before you do so, make sure that you have the right accessories, like an ear band.
Importance of an Ear Band
One of the benefits of wearing a band is to prevent swimmer's ear. It is an infection caused by water staying in the ear canal for a long period. It invites germs to grow. If left untreated, it can start an infection.
To prevent it from happening, you must keep your ear as dry as possible. And one way to do that is to wear a band on your ear.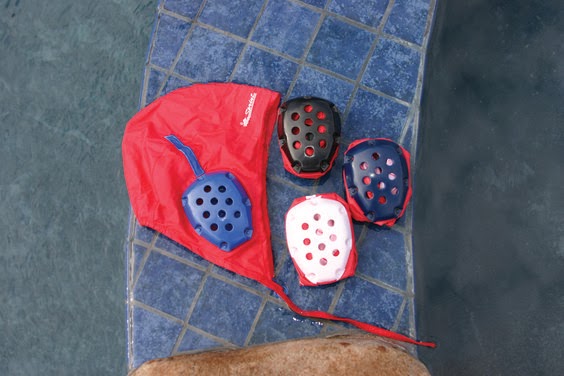 You should not try removing your ear wax while you swim. Keep in mind that ear wax can prevent an infection. But if you have a build-up of earwax, you need to have it removed by your doctor and not by yourself.
When you wear an ear band, though, it is vital that you wear earplugs underneath. Earplugs under a band can reduce the pain when you swim after getting a tube for your recurrent infections.
In addition to a band for your ear, you must also wear the right swimming goggles. A pair of goggles isn't just for beauty. Rather, it is used to protect your eyes from chlorine and saltwater, if you are swimming in the ocean.
Exposing your eyes to either chlorine or salt water will cause pain in the eyes. In fact, a small amount of it can still result in a burning sensation. They also leave your eyes red and watery.
In other words, goggles will offer a waterproof seal to minimize water going into your eyes.
And, most of all, you must get a new swimsuit. A new suit will help you boost your morale. You will also tend to enjoy swimming more because you have a new suit.
The more you love it, the more you want to stay in the pool and swim. Thus, make sure that you shop for your favorite design so you will feel confident again while in the water.
No matter how long since the last time you went for a swim, you need to go slow. It is a surefire way to help you get back to your best. It is easy to push hard too soon.
However, injuries can easily occur if you do that. Keep in mind that if you have not been swimming for a few months or a year, your body has not been accustomed to swimming. You must allow your body to adjust to your swimming routine. Work gradually at first before you increase your swimming speed.
Swimming is an exciting activity. Anyone can enjoy it. Even though you are not swimming competitively, you can still enjoy being in the water kicking.
If you need to find the right ear band, goggles, and other swimming accessories, make sure to visit Sprint Aquatics online shop. Alternatively, you may contact this number to help you out with your order: (800) 235-2156.