Water Noodles and Other Pool Toys for You To Enjoy In Your Pool
Having a pool can mean that there are endless days and nights of fun ahead for you and your family, but as fun as a mere pool can be, it can be infinitely more fun with the right pool toys and equipment. Sure, you've probably considered getting some water noodles, but what if you go beyond the obvious choice and get more? Every day there are more and more cool pool toys available and for exponentially lower prices, and here at Sprint Aquatics we have some of the best ones for you to try out.
Water Noodles
For years, water noodles have been a staple of pools everywhere, be them house pools or public pools, and that's for a reason. They are very versatile pool toys because they can be used for a lot more than just playing around. Sure, they are fun for kids to swing around, ride on the pool, and bite into for no reason. However, they are also used to teach kids how to swim. They provide easily grabbable floatation for kids who are just now learning to swim. Even as toys, they double as colorful lifesavers for kids to have at hand as they play in the pool. The best part of the whole thing? You can get them for around a dollar each. They are easily accessible in more than one way.
Water Polo Balls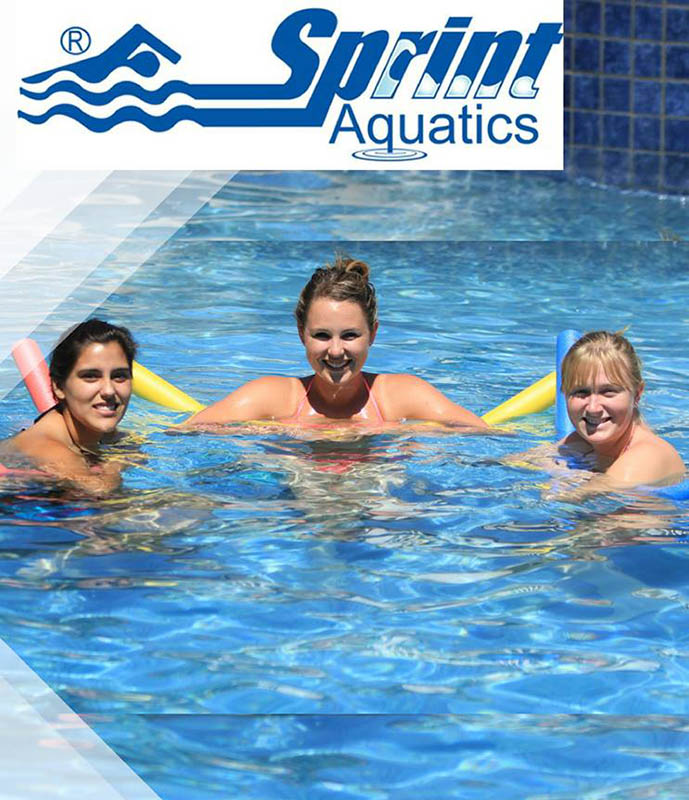 An easy way to have fun in a pool is through water polo. The great thing about water polo is that pretty much anyone can play it. It's easy to understand and to play, and it doesn't really require a lot of pool toys or aquatic equipment. All you need, after all, is a net or some sort of barrier halfway through the pool, and a water polo ball. It is a convenient, cost-effective way to have fun in the pool. Additionally, a water polo ball can be used to play other similar pool sports and games. They are fun, versatile, and affordable.
Wonderboards
While they are most commonly known as training equipment, wonderboards can also be great ways to enhance your pool experience. They are useful floatation devices for kids who are still getting used to swimming, as well as tools to be used in their lessons. Additionally, never underestimate the potential these have for kids to play with. Kids will turn anything that floats in a pool into a toy, which is great in terms of safety and economy. You can never really go wrong with wonderboards, for there is always a good use to put them in a pool, whether it is for training, introductory, or recreational purposes.
Quality Pool Toys and Equipment
Whether you are looking for state of the art pool toys or for just a few water noodles, we at Sprint Aquatics have the product catalog for you. Browse through our website to find the best deals on all sorts of pool toys and aquatic equipment, as well as other pool accessories and safety additions. We can guarantee you some of the best prices available online!